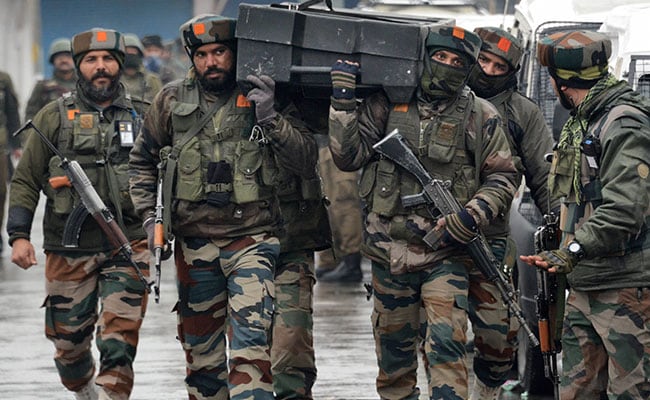 Security forces in Srinagar have been involved in a gunbattle in Srinagar's Karan Nagar area. The attack has left one soldier dead. After a sentry saw heavily-armed men at Karan Nagar near CRPF Batallion headquarters, he fired at them, forcing them to flee. After this, security forces launched a search operation and tracked down the men to a nearby house under-construction.
Two terrorists are said to be hiding inside the under-construction building.
In the resulting encounter, which began at around 10 in the morning yesterday, a CRPF soldier was killed and a Jammu and Kashmir policeman was also injured.
The gunfight between security forces and the terrorists is said to have entered the second day, as reports are coming in saying that fresh firing has been reported early this morning in Karan Nagar.
Here are the updates on the encounter in Srinagar's Karan Nagar:
1 terrorist killed in Karan Nagar, Srinagar, say CRPF sources
According to CRPF sources, one terrorist has been killed in Karan Nagar, where security forces are involved in a gun battle with terrorists.
In a tweet, Shesh Paul Vaid, Director General of Police, Jammu and Kashmir, confirmed the killing of the terrorist.
 
One terrorist of LET neutralised in Karan nagar encounter

– Shesh Paul Vaid (@spvaid) February 13, 2018
The operation is in its final stages, according to a senior police official.
Swayam Prakash Pani, Inspector General of Police, Kashmir, said "We have been successful in carrying out a deliberate assault."
The encounter has been on for the past 24 hours.
Restrictions in parts of Srinagar, as anti-terrorist operations continue, says news agency PTI
Due to the exchange of fire between security forces and terrorists, police officials said that restrictions had been imposed in certain areas in Srinagar, according to news agency PTI.
The measure to impose restrictions in Srinagar have been taken with a view to maintain law and order, a police official said.
The official also said that the restrictions have been imposed in eight police station areas in Srinagar.
Section 144 of the CrPC (Code of Criminal Procedure) have been imposed in Nowhatta, Rainawari, Khanyar, Safakadal, M R Gunj, Kralkhud, Shaheedgunj and Karan Nagar police station areas, according to a report by news agency PTI.
Fresh firing had resumed during day break, according to news agency PTI
Fresh firing had resumed at day break between terrorists and the security forces, according to news agency PTI.
PTI also says that security forces were preparing for a final assault on the terrorists when they had opened fire.
Apart from the CRPF soldier who died during the encounter and the Jammu and Kashmir policeman who sustained injuries yesterday, no new casualties were reported today, according to PTI.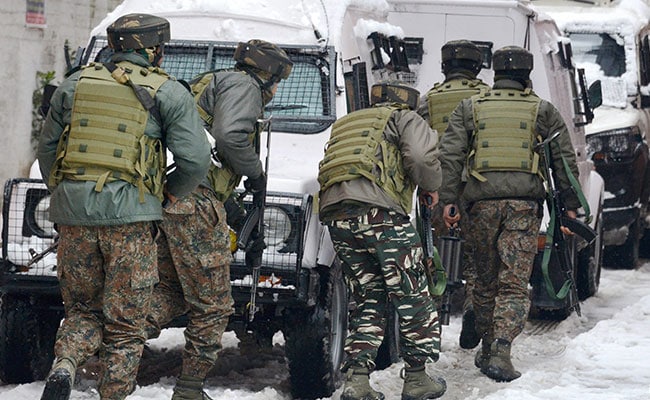 "Encounter still on," says Zulfiqar Hasan, IG Operations, CRPF
Zulfiqar Hasan, IG Operations, CRPF, said that the encounter in Sringar's Karan Nagar was still going on, according to news agency ANI. Mr Hasan said that the CRPF was "operating cautiously" in order to avoid any collateral damage to citizens and property.
As the intermittent firing in Srinagar's Karan Nagar entered its second day, firing between the security forces and terrorirsts was reported to have gone on throughout the night, according to news agency ANI.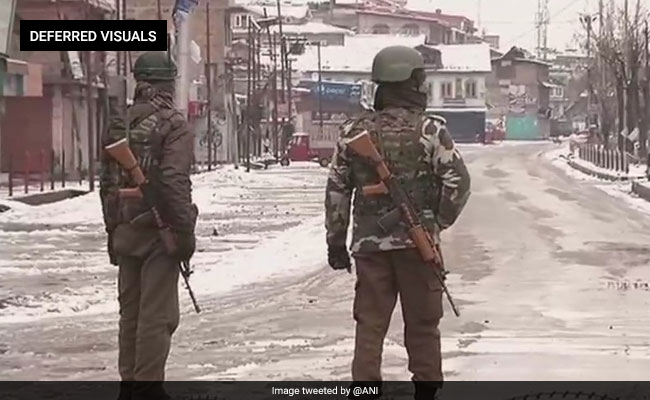 Nirmala Sitharaman reprimands Pakistan on terror attacks
Defence minister Nirmala Sitharaman has said that "Pakistan will pay" for the terror attack on the army camp in Sunjuwan.
Srinagar attack comes two days after Sunjuwan attack
The Karan Nagar encounter started two days after a previous attack on an army camp in Jammu.
Four terrorists of Jaish-e Mohammad had launched a pre-dawn attack at Jammu's Sunjuwan army camp on Saturday, army sources said. Before they died, the terrorists had gunned down five soldiers and a civilian.
Intermittent firing between security and terorists, says news agency ANI
Intermittent firing is still going on between security forces and terrorists, according to news agency ANI.
The encounter between the CRPF and the terrorists has entered its second day.